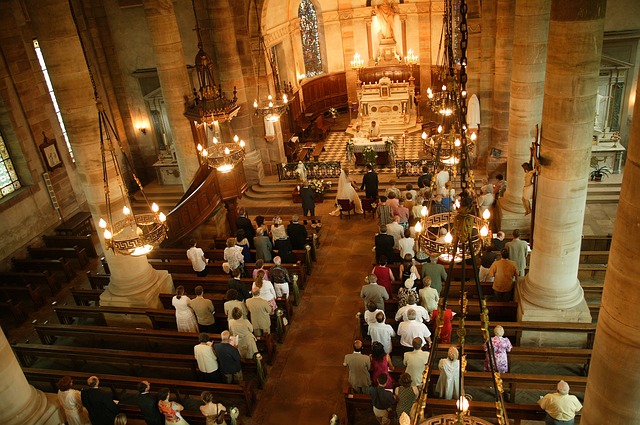 What conditions and rules apply to a church wedding
Conditions for a church wedding ceremony
one of the fiancés is baptized in the Catholic Church
this is the first marriage
If you meet these two basic conditions, you can move on to wedding preparations.
The fiancé who is baptized in his parish choose the date and time of the marriage in the church
If you want to have a wedding ceremony in another church / parish, you must apply for the so-called "release from the parish" for the consent of the relevant pastor, you must also apply if you want another marrying priest.
A church marriage has the same weight as a civil marriage on matrices
You will need some important documents to apply for a church wedding
to write a request for a church marriage
present photocopies of the identity card and birth certificates of both spouses
photocopy of the death certificate if one of the spouses is a widow / widower
certificate of legal capacity to enter into marriage
confirmation of the baptism of one of the fiancés
confirmation of pre-wedding preparation for the wedding in the church
witness information / name, surname, birth number…
Prepare in time for the wedding ceremony in the church
Contact the responsible authorities for the latest information
Visit and arrange with the pastor in your local parish
More information can be found on the Ministry of the Interior portal
The wedding ceremony in the church is the first part of the wedding day, followed by a wedding reception and an after party.
Choose a wedding venue that will provide you with complete catering, including accommodation for wedding guests. TOP wedding venues for your wedding.
We wish you a peaceful wedding preparation and the most beautiful wedding day.